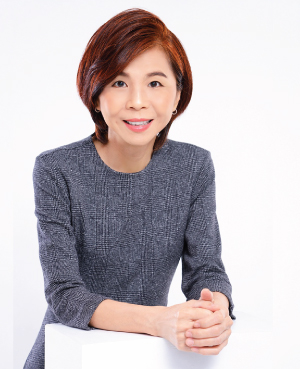 Jessie Zhou
Associate Trainer
Areas of expertise: Program management, project management, business analysis, process re-engineering, digital marketing (Google certified), target operating model, application design and development, data analytics and insights and training.
Awards: Best New Trainer of the Year, 2017
Learning is a constant process for Jessie. She has always challenged herself by taking on new roles for the sheer joy of learning and expanding her business and management skills. She brings this passion for knowledge to Accord, seamlessly blending lessons from her work experience into her training sessions.
She enriches her classes by offering practical advice and examples that help participants apply the concepts to their work domains. With over 20 years of experience in the banking sector, Jessie has held both technical and non-technical roles. She has traded for banks, performed risk management, rolled out global projects for treasury and finance business units, designed data architecture for finance teams, groomed developers and business analysts, redesigned business models, and processes and set up offshore centers of excellence.
Jessie is a certified Project Management Professional (PMP) and holds an Advanced Certificate in Training & Assessment (ACTA) qualification. She became a professional trainer in 2017 and has been conducting PMP and Data Analytics workshops in-house for corporates and also as public enrolment classes. Her clients include BNP Paribas, ST Aerospace, Singtel, PUB, RWS, Mt Faber Group and SIA Engineering.
What our participants say
"Trainer Jessie Zhou is very patient and very knowledgeable which makes learning enjoyable. Impressed that she is focussed where she is ever ready to take on questions even when she is being interrupted in the middle. Will definitely recommend my friends to attend the course from Accord."
"Keep it up! Good trainers make great students. Jessie has been patient, resourceful, engaging, and expert in her field."
"Very friendly and engaging trainer. I love how Jessie has made use of real-life scenarios to demonstrate the usefulness of data analytics and showing useful links to find real data."
"Very comprehensive contents and Jessie has been most helpful and detailed in her explanation and illustrations. I love how step-by-step we learn how to apply each & every tool."
"Jessie is very knowledgeable and helpful. Instead of just stating theories from textbook, she uses more layman term or examples to illustrate the idea of analytics to beginners, with emphasis on practicality. And the best is that she links her materials to real life."